11 Best Things to Do in Dubai with Kids
These are the popular Things to Do in Dubai with Kids. I have mentioned 11 best places to visit with your kids.  Dubai, the biggest emirate and amongst the most popular tourist destinations, is a melting pot of worldwide culture. This city on the Persian Gulf shoreline features stupendous feats of engineering, several shopping destinations, stimulating theme parks, the vintage desert safari, and intense adventure sports.
All these and more make this emirate an ultimate holiday destination. With something for everybody, the city is excellent for families who want a fun-filled vacation. Both the little ones and adults of families are assured of an enjoyable stay.
Dubai offers innumerable options for families visiting the gulf with kids. In the section below we are going to discuss some of the finest things in store for kids.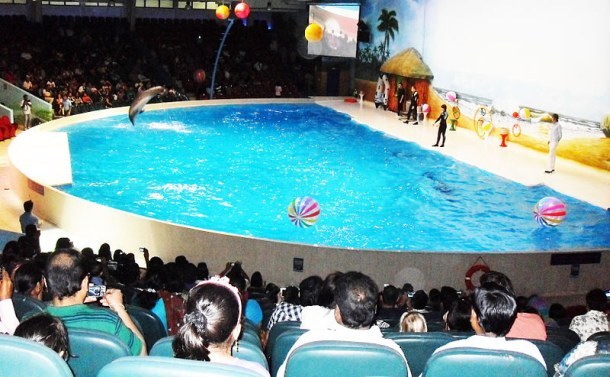 This air-conditioned indoor Dolphinarium is a comprehensive family experience. This facility of 5,000 sq.m has bottlenose dolphins, an assortment of Fur Seals and exotic parrots. This place is ideal for families touring Dubai with kids who want a relaxing time.
See the fur seals and bottlenose dolphins play ball, juggle, and leap through hoops. Those who visit the facility during the evenings can see aquatic acrobatics and Illusions. On select afternoons, visitors get the chance of swimming with dolphins and feeding them. They get to know more about the lives of seals and dolphins.
Visitors will see birds from the world over. They can witness 20 species that include south America's Macaws and Australia's cockatoos.
The other lures for visitors are a mirror maze, a trampoline room, and 5D and 7D theatres.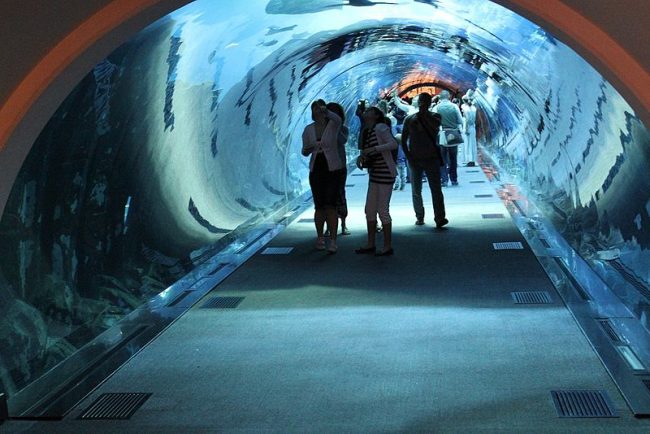 This tank of 10 million litres in the Dubai mall has everything for a fun getaway for families. It's the biggest suspended aquarium ever.
It features several thousands of marine animals belonging to about 140 species. Some 300 sharks and rays inhabit this tank. They and numerous lively marine lives are a delight for kids. The place also has the greatest number of Sand Tiger sharks ever.
Visitors can walk the 48m tunnel with a fish-eye view of marine life of the aquarium tank overhead.
The Underwater Zoo is a great attraction with marine lives that include penguins, crocodiles, piranha, snakes, lizards, giant eels, and otters. There is also the archerfish.
Visitors can enjoy a behind the scenes tour, a ride on a glass-bottom boat, shark dives, and cage snorkelling.
Bollywood Parks is for experiencing the prolific Bollywood film industry. The park is reminiscent of old-school Mumbai and breathes life into the Bollywood top blockbusters. The family thrills here include:
Immersive rides of Bollywood blockbusters like Sholay and Don
Action, story-telling and charming dance sequences based on popular Bollywood blockbusters
Events and parties at the Rajmahal Theatre
Performances that include choreographed numbers by artists
Cultural dance forms in India
A blend of western and Bollywood music and ethnic performances
Concerts featuring top singers and musicians
Customary Indian street food, Mughlai cuisine, rustic bites, and comfort food
4) Dubai Safari Park
This park in Al Warqabuilt over 1.2 sq km has five villages with unique topography and animal populations. Families enjoy open safaris where they get close to exotic animals. Some of them are zebras, deer, baboons, water buffalos, and cheetahs. Lions and tigers relaxing in the sun are excellent sights of this tour.
The park features the first drive-through crocodile show ever.
The park has provisions for a good look of the animals. They are:
Open-air auditoriums for reptile and bird shows
Feeding regions for giraffes and a cheetah racecourse
A key feature of this park is the solar-powered waterfalls.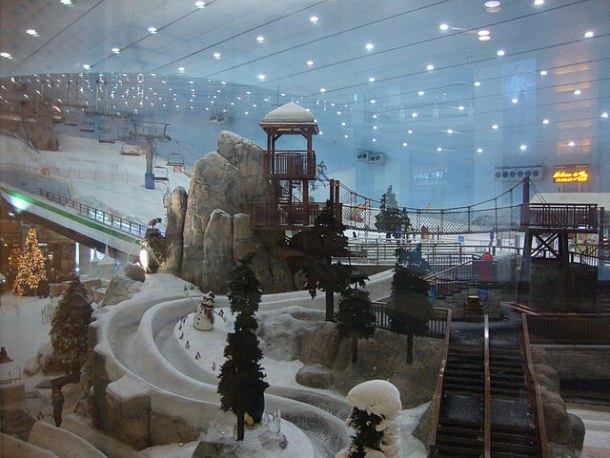 Mall of the Emirates houses this site with a temperature of -2° C. This place stays covered with snow across the years and covers some 3,000 square meters. Adults and kids are going to love snowboarding, tobogganing, skiing, snow events, and the lovable snow penguins. Tourists will relish the excellent hot chocolate of Avalanche caféat minus 4 degrees.
6) Dubai Glow Gardens
This family-friendly garden is the biggest of its kind and offers a distinctive outlook of our environment. This artistic garden has several dedicated zones. It lives up to the tagline of "It's a Wonderful World" with several wonders of the world created with recyclable items. The garden's edutainment zone is an interactive way of making kids aware of the environment. This place makes for an excellent family excursion in Dubai.
7) Dubai Ice Rink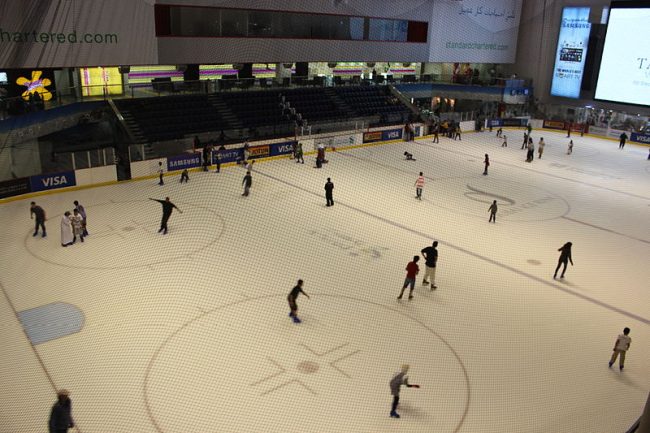 Here is another prime leisure attraction in Dubai for the enjoyment of adults and kids. Ice-skating fanatics and those entering an ice skating rink for the first time will love this place. There is a coaching program for teaching tourists the fundamental and more advanced techniques. Marshals look after the safety of the tourists. This new experience offers the perfect ambience for adults and kids. Tourists who aren't skating can relax in a cafe enjoying a pleasant view.
8) Orbi Dubai
A custom-made theatre, pioneering audio-visual technologies, and walk-through touch-points offer families an immersive experience. Kids and adults of families will experience a fresh outlook of the world and the life present here. There are several themes zones where tourists can see and feel several aspects of nature. It's an excellent place for teaching kids the variety of the world we live in.
9) Kidzania
Ask children and they will tell you the intelligent games that were fun and helped them learn. This covered interactive entertainment facility features a mini-city for children to play and learn at the same time. The city is made up of a police station, a hospital, a fire station, supermarkets, factories, restaurants, a theatre and more. Kids can pick from several jobs that include cabin crew, dentist, and more. The various enjoyable and educational activities develop the thinking of kids.
It's amongst the most pioneering theme parks here and has a water park as well. There are approximately 40 fanciful rides, original play zones for kids, and attractions for the whole family. Kids and parents who have played Legos are certain to enjoy this park fashioned out of life-size Legos.
11) Jumble
Dubai has been the pioneer of many attractions and this one is perfect for kids aged 12 and more. This 3,500 square meters indoor maze has turns, twists, vibrant doors, and brick walls. This place offers the ultimate "escape rooms experience."Those who get locked in a room must use physical, psychological and cognitive skills for making their way out.
Conclusion
These are just some of the family attractions in Dubai. Many more deserve mention and they include the Laguna waterpark, green planet Dubai, IMG Worlds of Adventure, and more.