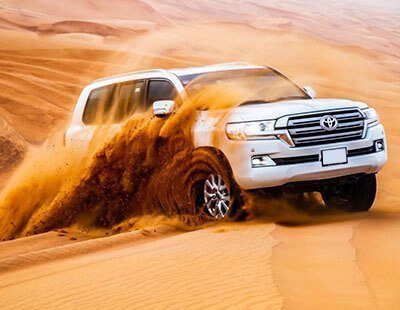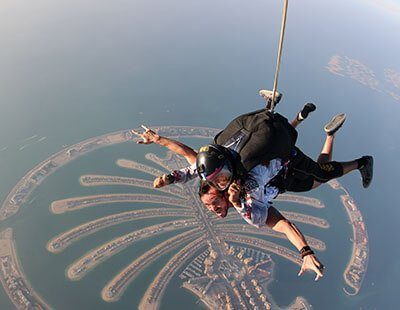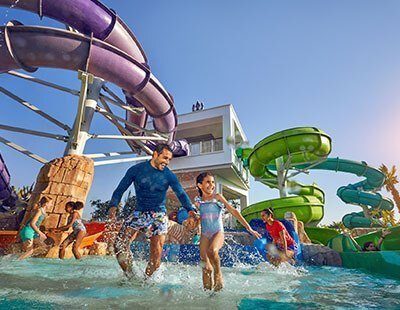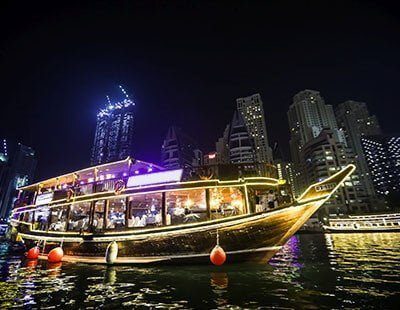 Dhow Cruise Dinner Dubai Marina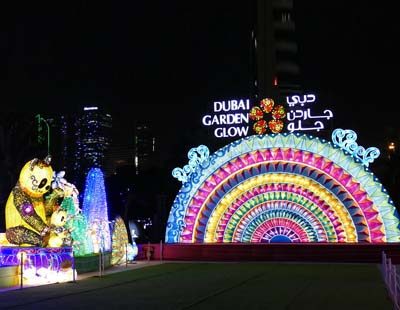 Dubai Garden Glow Tickets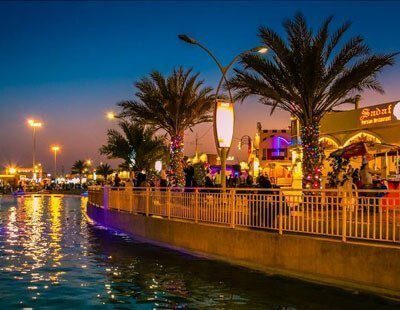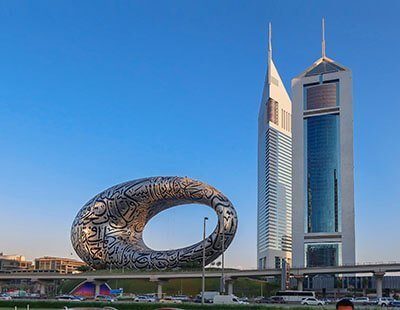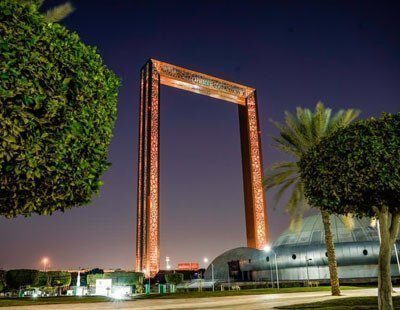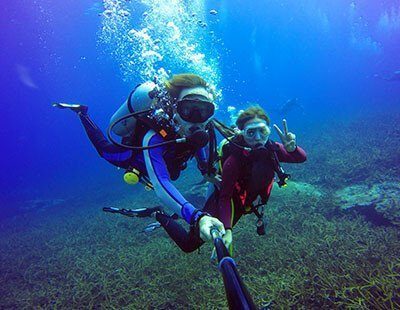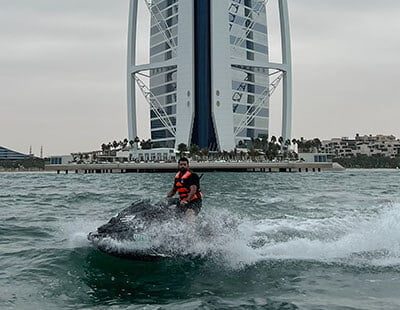 Jet Ski Riding Jumeirah Beach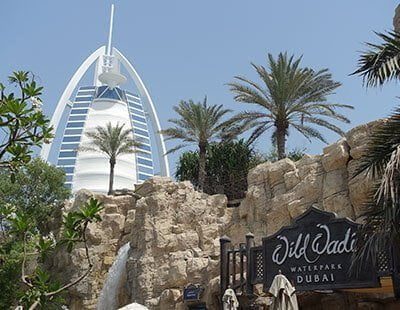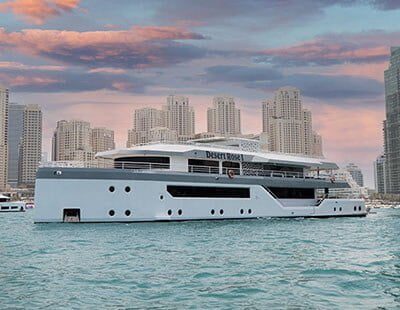 Luxury Dinner Cruise Dubai
Plan Your Trip with Us
Book the top Dubai Attractions Entry Tickets and get the best offers and last minute deals on online booking. We at 'Dubai Ticket Expert' offers a range of services including entrance tickets for theme parks, water parks, flight bookings, hotel reservations, transportation arrangements, and customized tour packages.
Dubai Attractions Tickets
Here you can discover the Dubai's top attraction tickets that will make your trip to Dubai unforgettable. From thrilling theme parks and desert safaris to cultural tours and iconic landmarks, we offer a range of tickets to suit all interests and budgets. Book now and get ready to explore the wonders of Dubai.A massive oasis perched on the northern side of the Arabian Peninsula and the Persian Gulf, Dubai is truly a glorious city. Its rich culture, luxurious vibe 24×7, and warm Emirati hospitality made it a favorite holiday destination for many. Every year thousands of travelers come here for leisure or business purposes. Furthermore, Dubai became popular by the names 'City of Gold,' 'Playground of the Rich,' and 'Las Vegas of the Middle East' for obvious reasons. From 5-star hotels and amusement parks to theme parks, gorgeous shopping malls, and fine dining options, Dubai is indeed a perfect holiday destination. Furthermore, the white sandy beaches, turquoise blue water, vast stretches of desert, majestic skyscrapers, and the list goes on. Therefore, with our Dubai Attraction tickets, you can explore this paradise on Earth.That's not all as Dubai is also known as the entertainment capital featuring some unique attractions that gained global recognition. Feel like you own the world at the famous Burj Khalifa, indulge in lush greenery at the Miracle Garden, or enjoy wildlife at the Dubai Safari Park.  Participate in the thrilling rides at the IMG World, time travel with the VR Park, and the list is never-ending. Hence, you can tell that Dubai has something interesting to offer to every age. Our Dubai Attractions Tickets online are a golden opportunity for you to be a part of an unforgettable thrilling journey.
They took care of everything, from flight bookings to hotel reservations. Their team was friendly and knowledgeable, and I would definitely use their services again.
I recently booked my trip, and I couldn't be happier with their service. They were professional, and helped me create the perfect itinerary for my trip
They took care of all the details, including booking my flights, arranging transportation, and recommending the best tours i.e. desert safari trip.
Why Choose Dubai Ticket Expert
Whether you're traveling for business or leisure, we at 'Dubai Ticket Expert' can help you create the perfect itinerary that maximizes your time and ensures you have an unforgettable experience in Dubai.
Top Attractions in the City
Dubai is an all-rounder city covering almost everything you can think of in your holiday itinerary. The attractions spread throughout the city are perfect for family trips and solo trips. Whether you want to shop your heart out or try some thrilling activities, Dubai will satiate your wanderlust soul. Check out our favorite picks from the top attractions in Dubai you should visit.
1. Burj Khalifa
Burj Khalifa tops our list as it is one of the reasons behind the popularity of Dubai. Boasting a height of 828 meters, it is the pride and gem of Dubai and the Emirates. The primary attraction of Burj Khalifa is the 148th floor (viewing deck). From here you can enjoy an unobstructed and spectacular view of the city. Also, it is the tallest building across the globe (taller than Eiffel Tower).
2. Desert Safari
While most of us know Dubai for its glamorous malls, the desert safari is also a popular activity to try here. Feel like a true Emirati as you enjoy camel rides, dune bashing, and other activities. Spend a day in Bedouin-style camps.
3. Dubai Frame
Your Dubai trip will remain incomplete if you miss Dubai Frame. This architectural astonishment reveals the secret of old and new Dubai.
4. Dhow Cruise
How can you miss a romantic Dhow Cruise ride in Dubai? This is an extraordinary way of viewing Venetian-style Dubai and Marina.
5. Dubai Safari Park
A unique Safari Park, here you will find some exciting animals staying in a natural habitat. Try elephant and camel rides, and feed the giraffes.
6. Garden Glow
Explore Garden Glow and let your imagination go wild. A beautiful theme park made entirely with recycled materials and innovative technology that glows at night.
Some other top attractions
Don't forget to check out other top attractions in the city like the Aquaventure Waterpark, Trick Art Museum, Lost Chambers Aquarium, and Sky Views Dubai.
New attractions
Dubai comes with new and enthralling experiences now and then. Some latest opening in the city includes the Museum of the Future, Ain Dubai, The View at The Palm, Topgolf, Infinity des Lumieres, The Arch Dubai, and Xline Dubai Marina. So, if you are planning a trip to Dubai tick off these attractions from your travel list.
Popular Theme Parks in Dubai
Dubai is also home to some of the best theme parks. From adrenaline-tingling rides to family-friendly rides, there are endless options to try. Here are our top picks from popular theme parks in the city.
1. VR Park
The famous VR park is Dubai's first and largest virtual reality park in the world. Step into an imaginary world and participate in some wild experiences such as engaging rides, edutainment games, and more.
2. IMG Worlds of Adventure
Also known as the 'Crown Jewel of Dubai,' it is yet another wonderful theme park in the city. It is the largest temperature-controlled indoor park with tons of entertainment to enjoy.
3. Ski Dubai
Escape the Dubai heat and visit Ski Dubai. It is the biggest indoor snow park, where you can try some fun activities like snowboarding, skiing, zorbing, and even interacting with the penguins.
Other theme parks to visit
There are other theme parks that you should not miss like the Green Planet, Kidzania, Dubai Ice Rink, Bollywood Parks, Legoland Dubai, Legoland Waterpark, and more.
Why visit Dubai?
Over the years, Dubai achieved a good position in the list of fastest-growing cities in the world. Besides, it became a global hub that supports trade and commerce. Furthermore, it is a luxury tourist destination and the credit goes to the state-of-the-art architectural works. Of course, the cloud-piercing buildings became a pride of the country. Therefore, go ahead and buy Dubai attraction tickets and take your loved ones on a surprise holiday trip.
There's a lot more to explore in this city. The mix of rich heritage and modern multicultural diversity is something that impresses people everywhere. Therefore, no matter which country you belong to, you will feel at home here. Furthermore, take a break from the luxurious malls and restaurants, and explore the local markets and souks. These markets are popular for selling authentic gold jewelry, perfumes, souvenirs, and handmade items. Besides, you will find many small food joints selling local delicacies. Therefore, don't forget to try crispy burgers, shawarmas, and other dishes.
Dubai has been transforming itself inside-out to become the ultimate travel hotspot. Every year Dubai comes up with mind-blowing attractions worth visiting. This took the city to new heights of popularity and played a vital role in supporting tourism. So, get the best Attractions tickets to Dubai and experience a never-before holiday with your friends or family.
Why choose us?
We are a trustworthy destination for booking Dubai holiday tickets. From unique deals and discounts, rest assured you will get the best price from us. Furthermore, we provide you with attractive offers depending on your needs. Besides, booking from us means we will do everything in advance so that you can enjoy a worry-free trip.
Benefits you get
·       You can choose your preferred date and time with advance booking. Hence, in this way, you can ignore the long queues and get direct entry inside any Dubai attraction.
·       We offer 24×7 service and support via email, chat, or phone.
·       Our expert team is always at your service to help you with your queries.
·       Expect to get the best and the lowest deals even on the last-minute slot availabilities.
FAQs –
Where to buy the Dubai attraction tickets from us?
On-site ticket booking is a good idea. However, we suggest booking your tickets from us as you will get a direct entry by avoiding queues. Moreover, you can choose your preferred date and time, which is an added advantage.
Are there any budget-friendly attractions in Dubai?
You will find many budget-friendly Dubai attractions like Dhow Cruise, Dubai Aquarium, VR Park, and more. These are some of the worth visiting destinations.
Will I get a discount on my ticket?
We provide attractive deals and discounts throughout the year. Hence, you can expect to get attractive discounts from us on your booking.
Will I get free cancelation on my tickets?
Dubai attractions have different cancelation policies. Therefore, depending on your booking, you can cancel it (conditions apply).
Q: What are the best Tickets & Passes in Dubai?
A: The best Tickets & Passes in Dubai according to us are as follows:
Q: What Tickets & Passes in Dubai are good for avoiding crowds?
A: These hidden gems in Dubai may have limited interaction with crowds which are as follows:
Not a Member Yet?
Join us! Our members can access savings of up to 50% and earn Trip Coins while booking.