This is beautiful Mushrif Central Park  in Abu Dhabi and it is 32 kilometers away from the international airport. This is also called Emarat Park. This park is large and one of the oldest park within the city. Thousands of tourists visit this park for its beauty.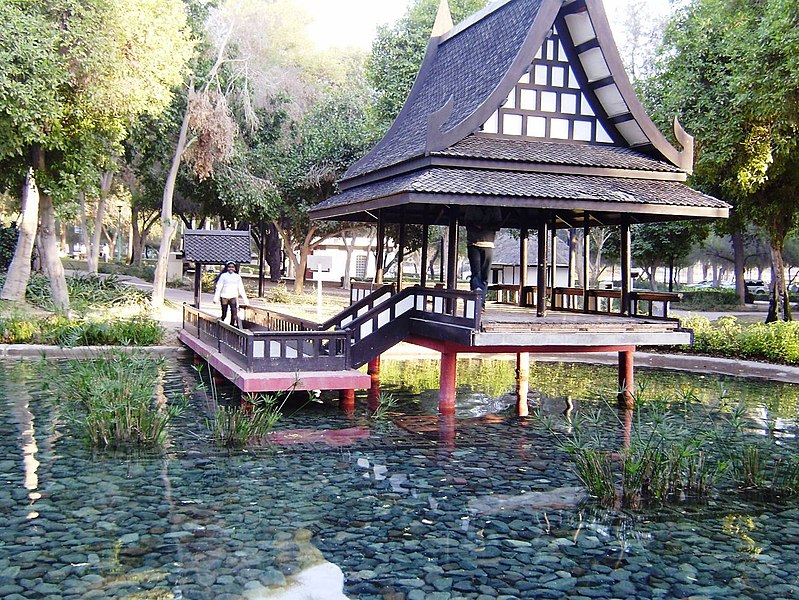 Things To Do at Mushrif Central Park
At first the park was only for children and women, but now it is visited by people of all age groups. The design of the park has very strong influences of Muslim architecture like quadripartite patterns, shade, water, wind, and pavilions. The park also has artistic structures made of metal that seem to showcase an aspect of physics. There are mirrors that produce distorted reflections, hours of fun for the kids.
The park also has a botanical garden filled with trees and tropical plants growing in an area with controlled environment. The place has two levels from where you can get a beautiful view of the entire area, you can access these levels by a lfst or staircases. Spend your time in the Barn where animals like camels, donkeys, ponies, sheep and goats are kept. You can also get your kids to feed these cute animals. You can also take a camel ride for free from 5 in the evening till 9pm
The park is decorated with promenade trees and  has a stream with fish in it, all of these contribute to the call environment of the park. Visitors can take a jog or cycle within a designated area of the park.
Opening Hours
The park is open from 10 in the morning till 10 pm.
What's The Ticket Price for Mushrif Central Park?
The entry fee to the park is AED 5 per person and there is no fee for children who are less than 3 years old. Whereas the toy train ride has a fee of 15 AED per person.
How to Reach Mushrif Central Park
Other than private transportation, one can avail a bus or cab to reach this park.
Best Time to Visit?
The ideal time to visit the park would after sunset during the summer months as the temperatures are more bearable. During the winter months from Oct to February, you can visit the park any time.
Other nearby places to visit in Abu Dhabi: